You are currently on the:
CMHA National
Visit our provincial websites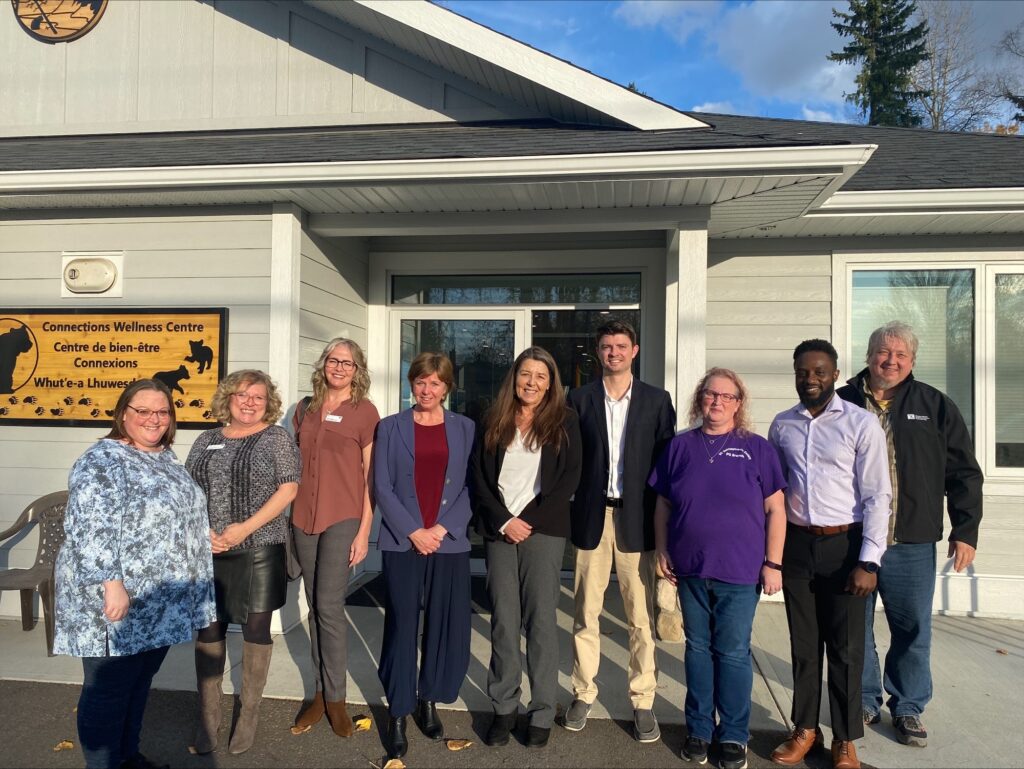 Community Support Work Training Available In Northern BC
Oct 12, 2023
PRINCE GEORGE – More people in northern B.C. will be able to train for jobs as certified
community support workers and community mental-health workers.

This is through a Community and Employer Partnerships (CEP) project funded by the Ministry of
Social Development and Poverty Reduction.

"We all want young people to have both meaningful work and more services, to build better
lives," said Sheila Malcolmson, Minister of Social Development and Poverty Reduction.
"Through this training, youth in northern B.C. will get in-demand jobs, while people living in the
region will have more support workers in their own communities."

The Province is providing funding to the Canadian Mental Health Association (CMHA) to deliver,
together with its partners, the community support worker diploma training project with its
primary focus on training young people up to 30 years in northern B.C. Also identified for
training are Indigenous Peoples, people with disabilities, immigrants, people with multiple
barriers to employment, and survivors of violence and/or abuse.

"Investing in employment opportunities, particularly for underserved populations, is not just
about economic growth, it's about nurturing the mental well-being of our communities," said
Sarah Lloyd, executive director, CMHA Northern BC. "This initiative is a testament to our
commitment to creating opportunities that not only prepare individuals for the jobs of
tomorrow, but also contribute to their overall well-being."

As many as 12 participants will receive 27 weeks of essential, employability and occupational
skills training, six weeks of on-the-job experience with community-support employers, and one
week of followup support to prepare participants for work as certified community support
workers and community mental-health workers.

Participant activities will begin on Oct. 23, 2023, and end June 21, 2024.

"Making training easier and more affordable for people is what our government's Future Ready
plan is all about," said Andrew Mercier, Minister of State for Workforce Development. "This
project gives people the skills to build careers as much-needed community-based service
workers, while building stronger, more resilient neighbourhoods right across B.C."

This announcement is part of StrongerBC's Future Ready plan. Future Ready is making
education and training more accessible, affordable and relevant to help businesses grow and
prepare British Columbians for the jobs of tomorrow.

Quotes:

Nathan Cullen, MLA for Stikine –
"This program will train more youth, and under-served community members in northern B.C.,
to become support workers. The region's care economy will get some much-needed skilled
workforce."

Quick Facts:
The Province has invested $300,000 in this program.
Funding for this project is provided through the Project-Based Labour Market Training
stream of WorkBC's CEP and is made possible through the Canada-British Columbia
Labour Market Development Agreement.
CEP investments are targeted at projects that support an inclusive economic recovery.
CEP projects support B.C. job seekers' training and work experience and help businesses
and communities address labour market challenges.
Through CEP, the Province invests $15 million annually in communities throughout B.C.
Learn More:

Learn how CEPs are helping local communities:
www.workbc.ca/Employment-Services/Community-and-Employer-Partnerships.aspx
Learn about how WorkBC can help find British Columbians jobs that are right for them:
www.workbc.ca/rightforyou
Find your local WorkBC centre:
https://www.workbc.ca/Employment-Services/WorkBC-Centres/WorkBC-Centres-Listing.aspx
To read more about Canada Mental Health Association (CMHA), visit: https://cmha.ca/