You are currently on the:
CMHA National
Visit our provincial websites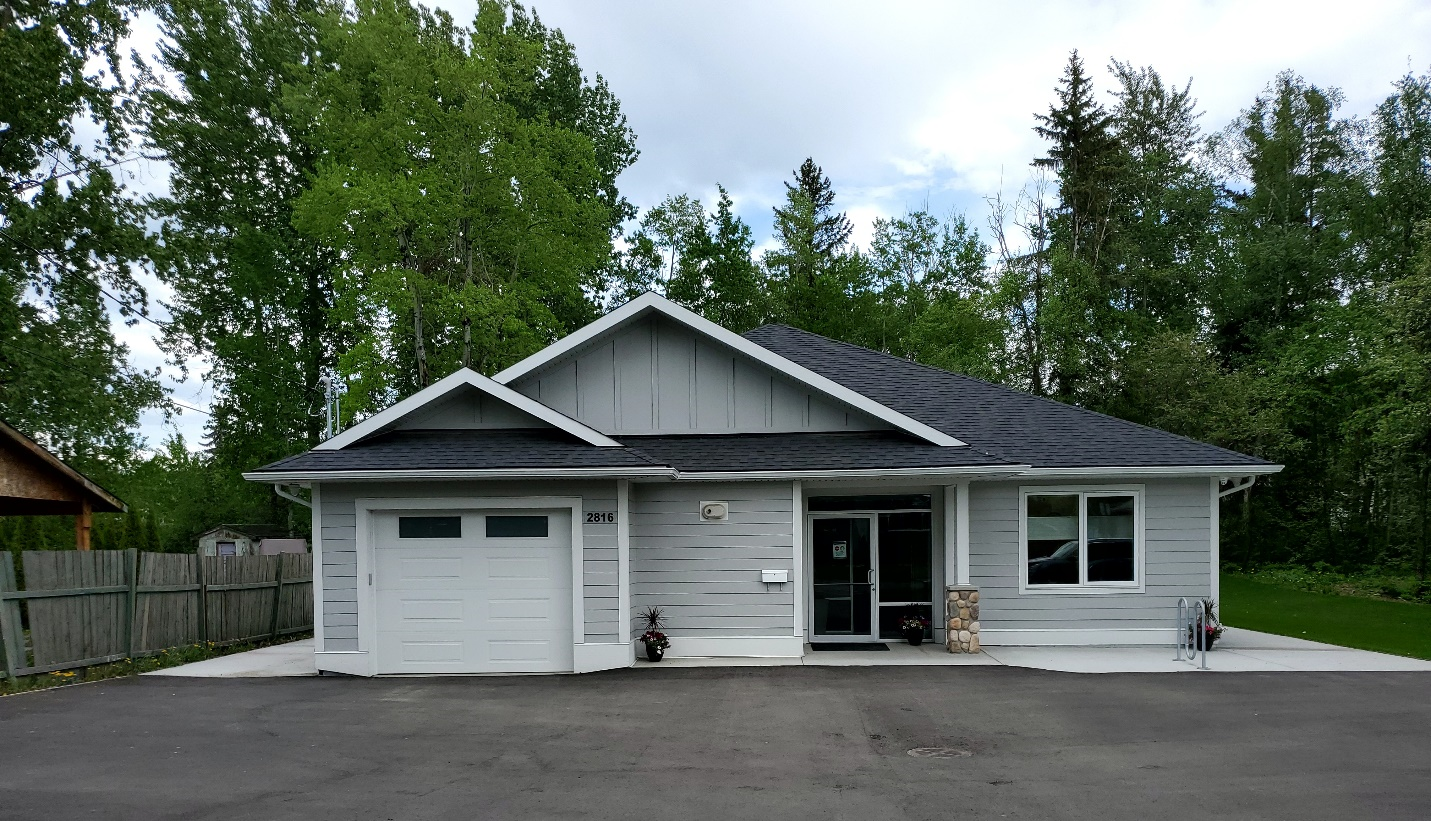 Connections Wellness Centre
If you have any questions, please call the Clubhouse at 250-563-3147 for more information about the programs, drop ins, lunch and groups offered.
Formally known as the Connections Clubhouse, we re-named our building as Connections Wellness Centre, after a devastating fire burnt down our clubhouse and we slowly rebuilt it thanks to the tremendous support from the community.
We opened Connections Wellness Centre the week of March 21, 2022. We offered a sewing group, drop in, guest lunches, Art Heals group and we opened the store, Little of This N Little of That, during drop in hours. For more details on the events happening at Connections, please take a look at the event calendar below.
Monthly Event Calendar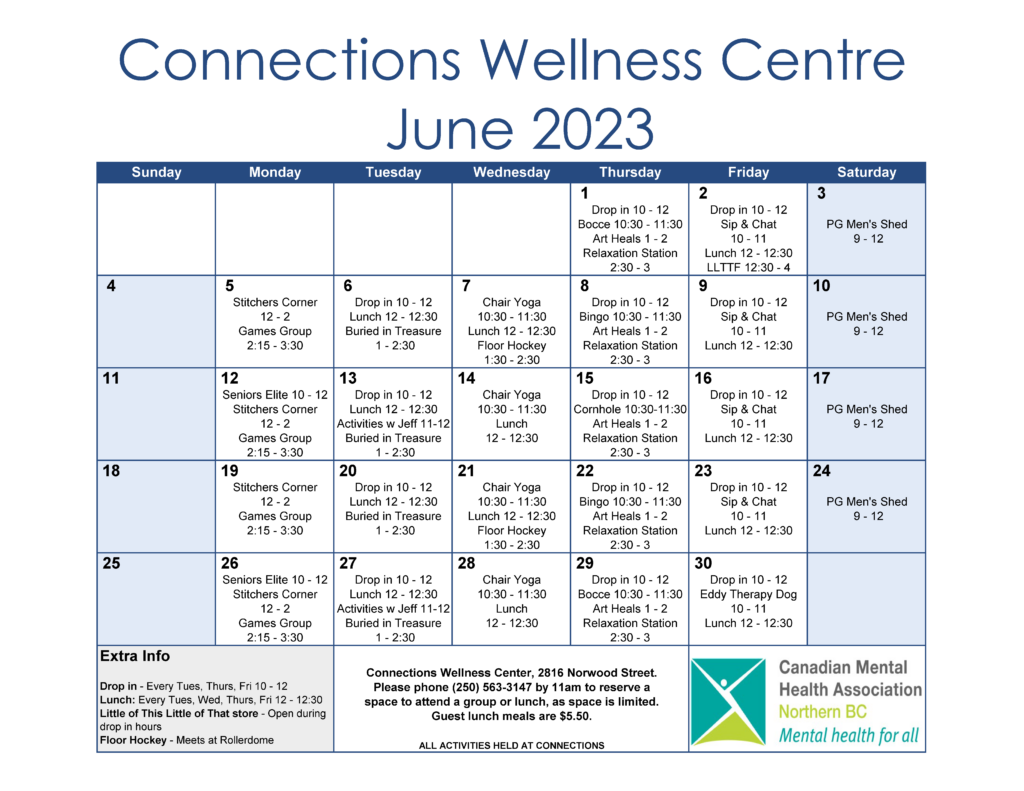 Our clubhouse burned down in August of 2018 following over 35 years of quiet service to people in Prince George impacted by mental illness….
Thanks to the tremendous help from our supporters in the community, we have rebuilt our clubhouse.
Now back and better then ever, here's what Connections looks like today!
Below are some photos from our Grand Opening!
We make a difference!
One young man struck up the courage to go to our Clubhouse with his Life Skill worker – he couldn't look at people directly, his head talk was totally negative and he rarely left his home. He felt scared all the time. Our clubhouse was a big part of his recovery and his triumph over anxiety and fear. He started out with a few hours a week with Two Rivers Catering and worked up to attendance at public events like catering at weddings. Today he is working full time after completing a certificate program at CNC – he is living on his own and drives a car he purchased himself. This process took over 3 years of consistent patient assistance and support but he is now strong and healthy.
If you would like to donate and help continue to support the work of the Connections Wellness Center, please click on the button below to donate!