You are currently on the:
CMHA National
Visit our provincial websites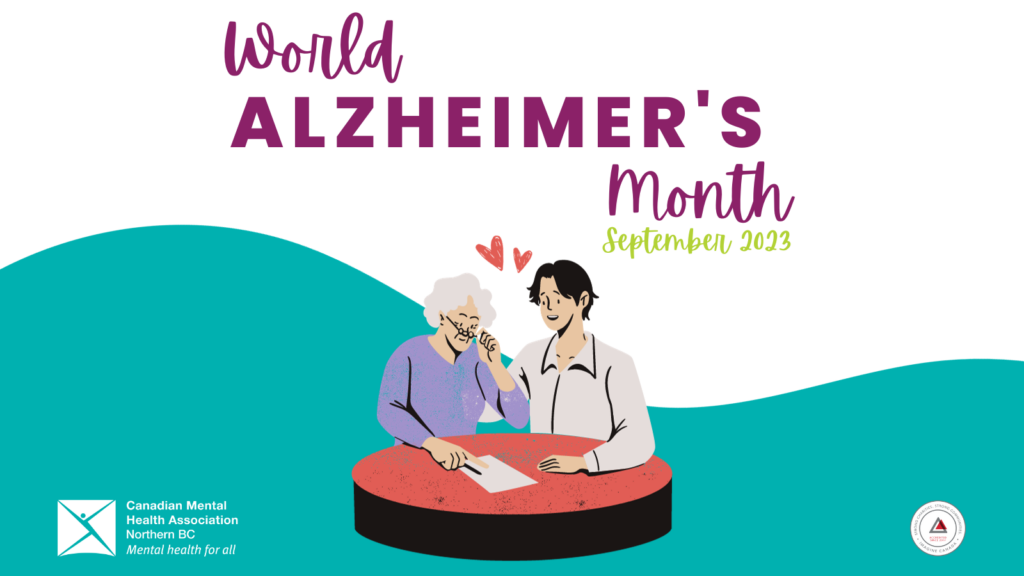 September is World Alzheimer's Month
Sep 15, 2023
What is Alzheimer's disease?
Alzheimer's disease is a chronic neurodegenerative disease that destroys brain cells, causing thinking ability and memory to deteriorate over time. Alzheimer's disease is not a normal part of aging, and is irreversible.
We've only recently identified Alzheimer's as a serious and prevalent disease
Alzheimer's disease has been with us throughout human history. However, our understanding of it has been relatively recent:
Plenty of progress has been made, and we still have ways to go.
Read more about the history behind Alzheimer's disease.
Find support in B.C.
First Link® dementia support connects people living with dementia and their care partners to support services, education and information as early as possible after diagnosis and throughout the progression of the disease.
If you are living with dementia, connecting to First Link means you'll receive the support you need when you need it – through bulletins, support groups, education and one-on-one phone calls. Our regional resource centres are available around the province of B.C and can connect you to First Link® dementia support.
To find dementia education and support services in your area, read the First Link® bulletin or find your local resource centre below.
Source: Info on this page provided by alzheimer.ca